Imajine is a boutique, highly specialized consulting company active in the field of culture.
We are passionate about using intercultural management and organizational culture as management tools to help you optimize the performance of your organization.
We are certified practitioners and associate partners of 'Hofstede Insights', a global network of specialist consultants. Building on the power of this network, we are able to support any needs you may have locally as well as globally in the field of intercultural management and organizational culture.
Some examples
Integration of different organizational cultures following M&A
Transformation of an organizational culture to support a new corporate strategy such as from bureaucratic & inward-looking to customer-focused and agile
Virtual teamwork across the globe such as working with outsourced IT services
International B2B negotiation & business development
Cultural diversity & inclusion
…
Marc Jacobs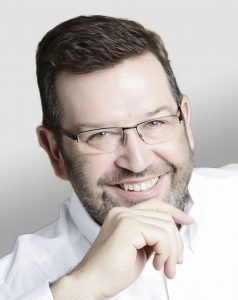 Imajine was founded by Marc Jacobs. He holds a SLOAN MSc in Leadership and Strategy from London Business School and a Master's Degree in engineering from KIH De Nayer in Belgium.
Marc has lived and worked in Belgium, Luxembourg, Italy and the UK and has professional experience with more than 25 countries. He is fluent in Dutch, English, French and German, has conversational working knowledge of Luxembourgish and basic knowledge of Italian.
Marc was co-founder and Managing Director of LuxPET SA, a world-class manufacturing company in PET packaging and PET recycling based in multi-lingual and multi-cultural Luxembourg. During his career, Marc occupied several senior international positions and managed highly diverse, multi-cultural teams.
Marc is a member of the IoD (Institute of Directors in the UK) and ILA (Institut Luxembourgeois des Administrateurs).  He is an angel investor in start-up companies such as Molecular Plasma Group and serves on several boards.
He co-founded the non-profit organisation "Maison du Développement des Compétences Interculturelles" (MDCI) that aims to facilitate integration of refugees into the work environment by providing cross-cultural knowhow and tools.
Through all these experiences, Marc has amassed a wealth of hands-on expertise in managing across cultures. His wife is Zimbabwean which adds another dimension to his intercultural experience.

Tatjana Von Bonkewitz
Tatjana is an associate partner of Hofstede Insights since 2017.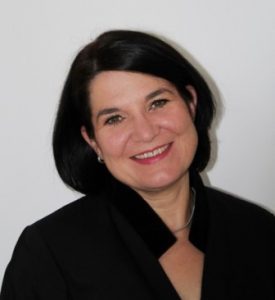 Born in London to German parents and a long-time resident in Luxembourg, she holds three passports and has been introduced to different cultures from very early on. She holds a Master's degree in languages and literature, and MBA from the University of Nancy in France as well as a BSc hon in psychology from the Open University in the UK. She has lived in Germany, UK, Luxembourg, Italy and Switzerland and has worked globally in different industries.  She is fluent in German, English, French, Italian and Luxembourgish, has a good knowledge of Spanish and notions of Portuguese and Russian. Living and working in a multicultural environment, juggling languages and cultures has become a second nature.
Tatjana has worked in finance, events, med-tech industry as well as in the social sector and academia. She has seen the operational side of business in project management and customer service. For the past nearly 20 years she has focused on the HR side of the business, mainly from an organizational development point of view in a range of multinational organizations.
She started her career in sales, marketing, and customer service. Following 7 years at Fidelity Investments on the operational side as a project manager, she moved into organizational development in the banking sector where she managed the cultural change progress of an international acquisition and restructuring.
Wanting to make an impact, to leave a footprint, she changed to the social sector supporting the organization in leadership, competency development and change. Following an academic period in life-long-learning, she led a major cultural transformation of a global med-tech company in Switzerland. As Head of Organisational Development, she traveled around the world to ensure that the transformation process was balanced between the local cultural needs and the overall organizational strategy.
Back in Luxembourg, she supports organizations in change and transformation processes, leadership, competency development and coaching.
She has managed, accompanied, and coached teams up to executive level across cultures and continents. Having been a foreigner for most of her life, she feels comfortable in the multicultural environment Luxembourg offers and handles the challenges and opportunities with a natural ease.